Tracking your order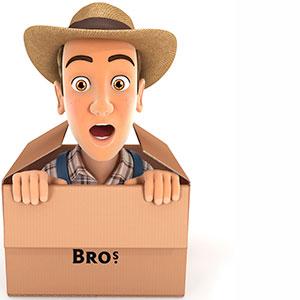 Order Tracking made easy
You will receive your order confirmation from Farm Bros directly via email. Shortly after, you will then receive another email and/or text message from our courier to let you know when you can expect delivery.
Depending on your location and package size, you can expect your Farm Bros. package to be delivered by either Royal Mail (https://www.royalmail.com) or DPD (https://www.dpd.co.uk).
To track your order from the either courier, please use the link provided:
Royal Mail – https://www3.royalmail.com/track-your-item#/
DPD – https://www.dpd.com/tracking
About our Courier Partners
DPD
This is a tracked service. Once your order has left us, you will get an email and/or text message with tracking details. You will be given a one-hour time slot for delivery so you will not have to wait around all day to receive your order. You can also change your delivery address or date to one more convenient by clicking the link on the email or text message.
Royal Mail
Typically, these orders should arrive the next day or the day after. This service is not tracked and delays could occur if your order gets misplaced by the courier.
Want to know more?
Alternatively, please email orders@farmbros.co.uk, quoting your order number in the email subject and we will get back to you quickly.