Returns & Refund Policy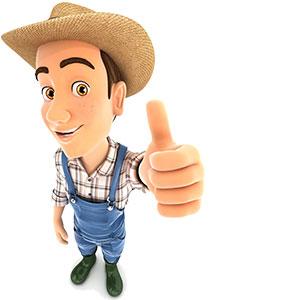 No-Hassle Returns – Send it back for up to 28 days!
Farm Bros. promises a 'no-quibble' guarantee. You can shop safe in the knowledge that if you're unhappy with your purchase for any reason, you can simply return it to us in its original packaging within 28 days from the date of delivery. On receipt, we will issue you with a full refund for the price you paid for the item.
Download a Returns Label
Download your returns label here
Embroidery Returns
Unfortunately, if you brand it, you keep it! For obvious reasons, we cannot accept returns for any garments that have been embroidered or personalised.
Can you exchange my item for another size and colour?
Unfortunately, we can't offer exchanges at this time. If you want another size or colour, simply reorder your item and send your other item(s) back to us. We will then issue you with a full refund.
Faulty Products
If you think there is a fault with any product you have purchased from Farm Bros, please email us within 3 days of receiving your order to orders@farmbros.co.uk and include your order number in the email title.
The small print on returning items to Farm Bros.
• Items must be unworn and (in the Bros. opinion) in perfect condition. We will expect returns to be repacked carefully in its original packaging.
• Farm Bros. pride ourselves on excellent customer service and will be happy to help you in any way we can when you're returning an item.
• When sending back an item yourself, Proof of Posting should always be obtained. For high-value orders, we always recommend using 'recorded delivery'.