Payment Options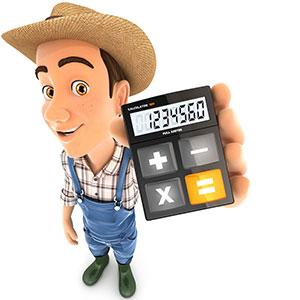 Payment Methods
We accept payment by credit and debit card. We use Paypal to process our payments. If you don't have a Paypal account, you can use still use Paypal to process your payment. Remember, you don't need to have a Paypal account! If you wish to pay by cheque, Fastpay or BACS, please email us at orders@farmbros.co.uk. We are happy to open trade/business accounts on request.
Out-of-Stock Products
The majority of the products offered by Farm Bros. are readily available from our warehouse. However, there may be times when we do not have the product you ordered or it may be out of stock. This will delay us fulfilling your order. A member of the Farm Bros. team will notify you if any product is out of stock – you will then be given the opportunity to have:
a) A partial order shipped to you,
b) Wait until all items are available before we ship to you,
c) Or, cancel your order and receive a full refund.
Please note, you may cancel your order at any time prior to shipping.
Order Acceptance Policy
Your email receipt or another form of order confirmation does not signify our acceptance of your order, nor does it constitute confirmation of our offer to sell. Farm Bros. reserves the right at any time after receipt of your order to accept or decline your order for any reason or to supply less than the quantity you ordered of any item.
Multiple Product Orders
For a multiple product order, we will make every attempt to ship all products contained in the order at the same time. Products that are unavailable at the time of shipping may be shipped as they become available unless you inform us otherwise. You will only be charged for shipping once, at the rate quoted to you on your purchase receipt. If multiple shipments are necessary we may send secondary shipments via a different carrier, i.e. Royal Mail instead of DHL.
Need more help?
Not a bother! Email us at hello@farmbros.co.uk and we'll get back to you quick-smart.