Help & FAQs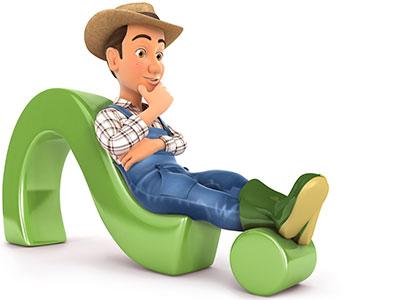 How do I return a Farm Bros. order?
Use the returns sheet provided inside your package. If you misplaced or lost it, simply follow the instructions and download another returns sheet from our Returns & Refund Policy page.
What do I do if the item I receive is damaged or faulty?
If you think there is a fault with any product you have purchased from Farm Bros, please email us straight away to orders@farmbros.co.uk and include your order number in the email title. We'll make arrangements with you to collect the item. As soon as we receive and inspect it, we'll issue a full refund as per our Returns & Refund Policy.
How do I exchange an item?
To exchange an item or items, you must return the correct item to us first. You should then reorder the alternative product/size/colour from the website and pay as normal. On receipt of your returned items, we will issue a refund for the value of the goods returned.
Can I exchange goods that have been embroidered or personalised?
Unfortunately, if you brand it, you keep it! For obvious reasons, we cannot accept returns for any garments that have been embroidered or personalised.
What if I've ordered before, but can't find the product again?
When you place an order with Farm Bros. you have the option to setup an account. Once you do, your details are stored (Note: We never store or see your payment information), so as soon as you login, you can view all previous purchases to make reordering extra handy!
I like buying from the Farm Bros website, but you don't stock some of the brands I like?
We've been at this a long time and only stock brands that we know we can stand over. That's not to say we've nothing to learn. If you would like us to consider stocking a new brand or product, feel free to email us at hello@farmbros.co.uk. We would love to hear from you and thrive on hearing from our customers first-hand.
Do you offer Free Delivery?
Yes, simply spend over £75 and we'll waive any delivery fee on your order! We know, we're too kind :)
How do I login to My Account?
At the top right-hand corner of this website, you will see a link called 'My Account'. Click here and sign-in using your Username and Password.
I can't remember my Username and/or Password
On the Login page (https://www.farmbros.co.uk/account/login), where it says 'Forgot your Password...? Use the 'click here' button and follow the stages.
I can't find the answer to my question
Not a bother! Email us at hello@farmbros.co.uk and we'll get back to you quick-smart.