NOW STOCKING the Swampmaster 'No-Sweat' Waterproof range!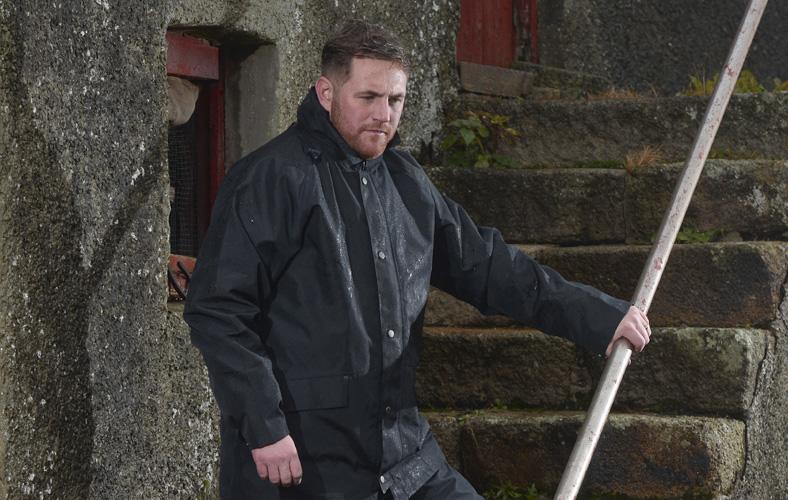 FARM BROS NEWS
Up to six times more water-resistant than basic waterproofs, the Swampmaster 'No-Sweat' collection is a no-brainer for anyone working in wet or damp conditions.
As you would expect, The Bros have given the Swampmaster 'No-Sweat' collection the once over, and take it from us, these products don't disappoint.
The 'No-Sweat' collection offers Trousers and Jackets in two distinct ranges – 'Stormgear' and 'Xtremegear'. The quick rationale is that Stormgear is up to 4 times more water repellent than normal waterproofs and that Xtremegear is up to 6 times more repellent. A big statement, but to be fair it's actually based on quite specific calculations and testing methods.
To qualify as a water repellent, a garment needs to withstand some pretty rigorous testing as determined by the European standard EN 343:2019. And, as you would expect, the 'No-Sweat' range knocks it out of the park on all fronts. Stormgear™ is tested to 6,000mm – 4 times the minimum standard, and Xtremegear™ is tested to 10,000mm – 6 times the minimum standard.
Really important (and proven) functionality aside, the quality of this range is unparalleled. We've been in this game for a long time, and without doubt, this is the best range of waterproofs that we've come across. The finishing detail and garment branding ooze quality. Put it this way, if you need to pop to the shop, you're guaranteed to look pretty good.
But don't just take our word for it, check out the Swampmaster 'No-Sweat' range here for yourself.
It's safe to say that we're becoming bigger fans of the Xpert and Swampmaster brands by the day. We're looking forward to seeing what they come up with next – rest assured, we'll keep you posted when they do!
Stay safe.
The Bros.