About Us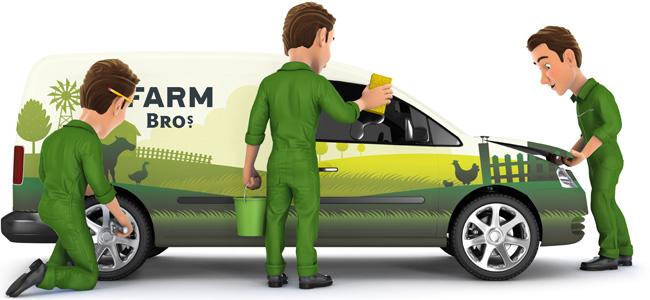 Farm Bros is the UK's favourite online Agri Workwear, Country Apparel, and Footwear store.
With one of the UK's best selections of big-brand Farmers Dealer Boots, Safety Boots, Wellingtons, Jackets, Bodywarmers, Work Trousers, Waterproof Clothing, and Kids Play and Work Clothing, Farm Bros have everything you need for the farming and outdoor family.
With two UK distribution centres, we're always well stocked and ready to offer 2-day delivery across the UK and Ireland.
Our customer service team take pride in knowing our products and in doing everything that we can to help each and every customer.
Welcome to Farm Bros. We're your one-stop-shop for all your Agri Apparel, Country Apparel, and Footwear requirements.
The Farm Bros.